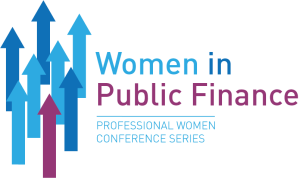 Despite significant progress in recent years, gender leadership gaps in the traditionally male-dominated field of public finance persist. Visible and invisible barriers continue to hold women back in fulfilling their leadership potentials in this domain.
Furthermore, there is a marked lack of data and support addressing the specific circumstances of women working in public finance. The unique 'Women in Public Finance' conference sought to address this gap. The conference was organized by Dods Diversity&Inclusion and powered by a non-profit international organisation Public Finance by Women (PFW).
The Public Finance Reform – 2030 Agenda project, supported by the governments of Germany and Switzerland and implemented by GIZ, used this perfect opportunity to ensure eight spots at the Conference for colleagues, women leaders, coming from the Serbian partner organisations: Ministry of Finance, Customs Administration and Treasury Administration.
The Conference, which took place virtually on November 30th, 2021, brought together current and future leaders from across public finance. This conference examined the role of women in the sector and current challenges to leadership. It also provided practical advice on topics such as increasing visibility of female leaders and building a personal brand or strategic career-planning.
Serbian PFM female leaders testified how captivating the Conference was, because they were offered guidance, coaching and inspiration on further career development, reaching empowerment, and fulfilling their potential.