Belgrade, 27 September 2018 – A workshop entitled "Opportunities for Financing Projects and Investment in the Field of Energy Efficiency in Building Construction for Local Governments" in the Chamber of Commerce and Industry of Serbia gathered 70 representatives of local governments from all over Serbia. Participants were mostly energy managers of municipalities and cities, responsible for planning, keeping track of and reporting on the efficient use of energy and the optimal use of its renewable sources.
The workshop was endorsed by the project Energy Efficiency in Public Buildings by the German-Serbian cooperation, which has been implemented by the German Corporation for International Cooperation (GIZ) in cooperation with the Serbian Ministry of Mining and Energy since 2015. The project focuses on improving the regulatory framework in the field of energy efficiency, developing tools to analyse investment in renovating schools, training school janitors and strengthening local governments' capacities in the field of energy efficiency in building construction.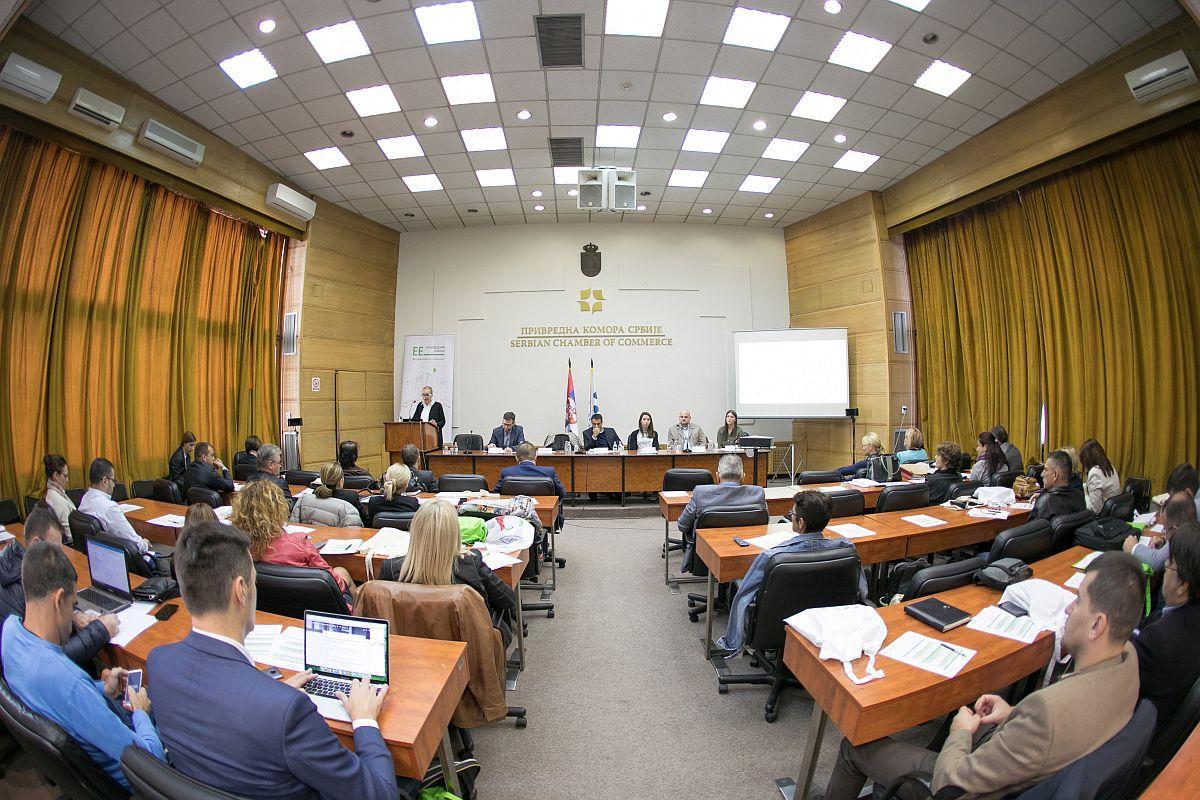 The implementation of energy efficiency measures in school buildings was also discussed at the workshop, and new guidelines for the use of the Public Investment Management Office's funds for the reconstruction of public buildings were presented, along with the experience of the state Fund for Improvement of Energy Efficiency and programmes of cross-border and transnational cooperation managed by the Ministry of European Integration.
The internet platform is available at both partners' addresses: http://eeplatforma.arh.bg.ac.rs/ and http://www.skgo.org/strane/291.